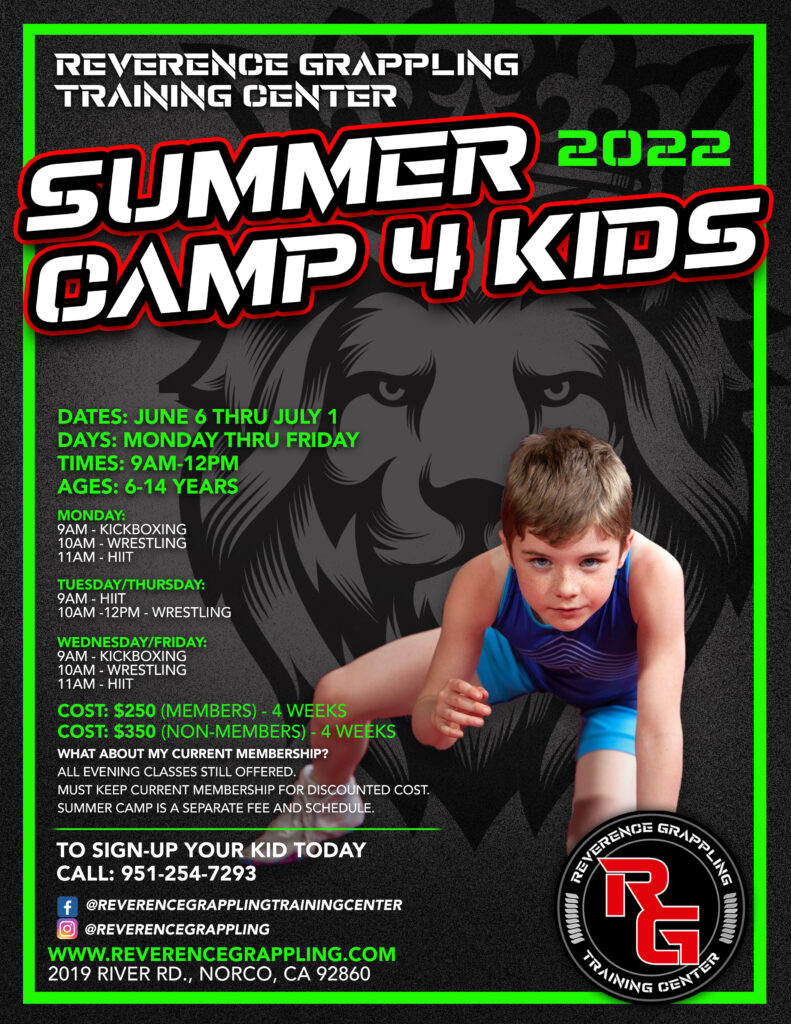 ARE YOU A MEMBER OR NON-MEMBER?
Reverence Grappling Summer Session 4 Kids
Dates: June 6 thru July 1, 2022
Days: Monday thru Friday
Times: 9am-12pm
Ages: 6-14 years
Schedule:
Monday:
9am – Kickboxing
10am – Wrestling
11am – HIIT
Tuesday/Thursday:
9am – HIIT
10am-12pm- Wrestling
Wednesday/Friday:
9am – Kickboxing
10am – Wrestling
11am – HIIT
Cost: $250 – 4 weeks (members)
$350- 4 weeks (non-members)
FAQ:
What about my current membership?
All evening classes still offered
Must keep current membership for discounted cost. Summer camp is a separate fee and schedule.
Do we have to attend everyday?
Unlimited morning classes are available. It's your choice which classes to attend.
What gear does my child need?
Wear workout gear for each class and bring water.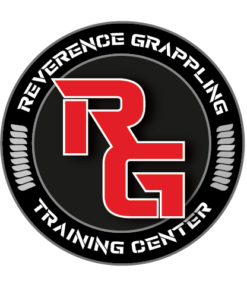 REVERENCE GRAPPLING TRAINING CENTER
IMPROVE YOUR SKILLS, TECHNIQUE, AND STRENGTH
Get fit while learning Mixed Martial Arts
Mixed Martial Arts-Wrestling, Kickboxing, Jiu-Jitsu for all age's and skill levels in Norco, Corona, and Eastvale, CA.
"The grass withers and the flowers fade, but the word of our God stands forever."